Dr Marilyn Glenville, the UK's leading nutritional therapist specialising in women's health, gives you all the tools you need to lose that Fat Around the Middle – for good.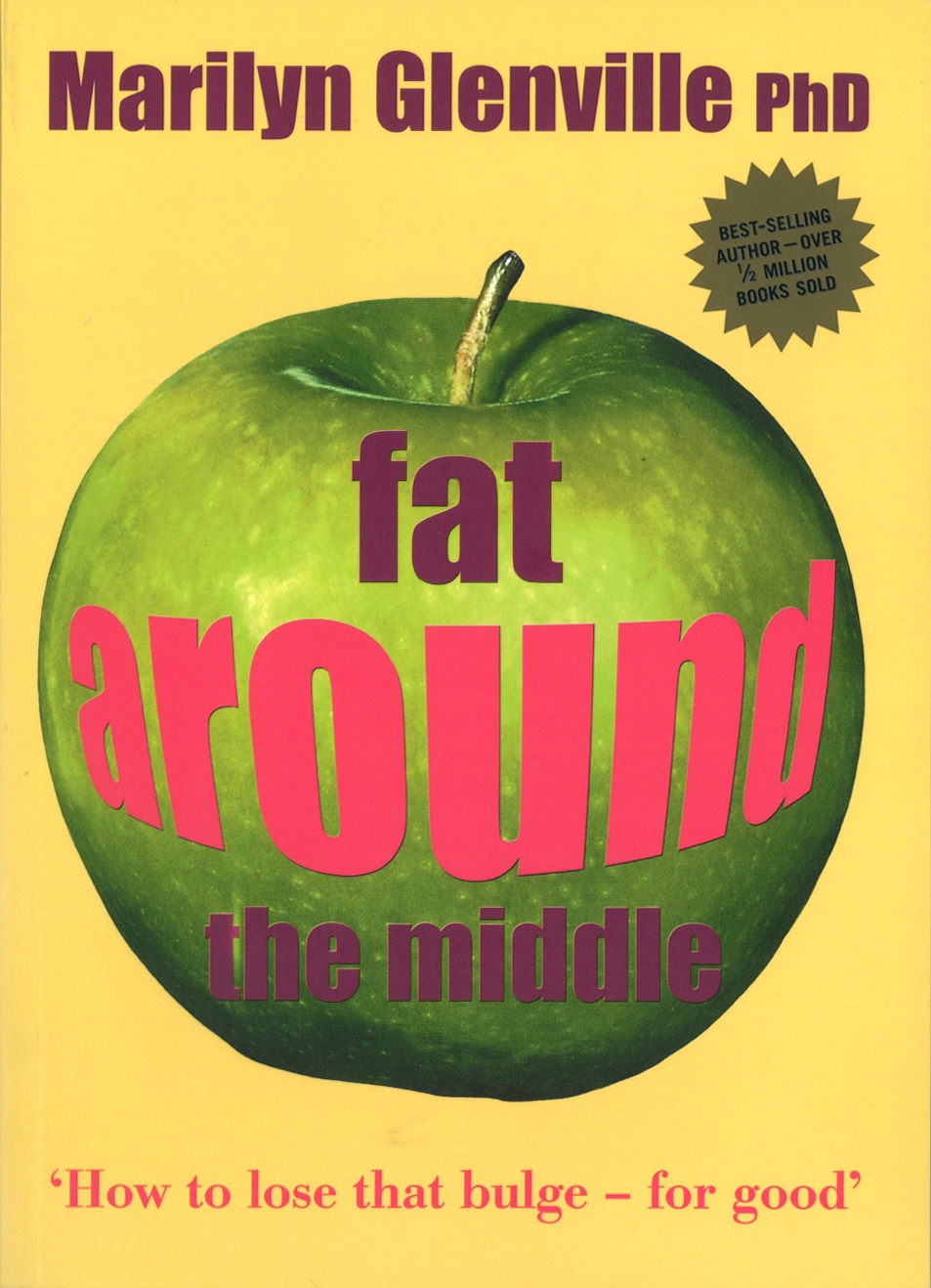 Are you apple shaped?If you are one of the many women who are 'apple shaped' or Fat Around the Middle then help is at hand. This ground-breaking book reveals – for the very first time – the secret of why fat builds up around your middle and gives you a practical action plan showing how you can get rid of that bulge once and for all.
Inside you will discover:
A simple, easy-to-follow, 3-month 'lose-your-belly' plan
Why you are fat around the middle (and no it's not just down to diet)
How to stop the stress hormones, adrenaline and cortisol, from storing fat around your waist
Foods to eat – and foods to avoid – for a trim tummy
Vitamins and minerals you can take to change your body shape faster
A tailor-made exercise programme to get rid of that bulge
Breakthrough genetic tests that can tell you which foods and supplements work best for you
How changing your body shape can lower your risk of heart disease, diabetes, breast cancer, high blood pressure and high cholesterol.
Contents:
Introduction – Welcome to the Fat Around the Middle Plan
Chapter 1 – Why Your Body Stores Fat on the Waist
Chapter 2 – Good or Bad Body Fat?
Chapter 3 – How Your Fat Could Be Killing You
Chapter 4 – What and How to Eat
Chapter 5 – Supplements to Help Change Your Shape
Chapter 6 – Exercise that's Best for You
Chapter 7 – Just How Stressed Are You?
Chapter 8 – It's All in Your Genes
Chapter 9 – Testing, Testing
Chapter 10 – The 'Lose-your-belly' (and 'Find-your-waist') Plan of Action
Chapter 11 – Staying Slim and Healthy
Resources
References
Index
"So, if you would like to improve your chances of  losing that Fat Around the Middle you should send for this book now."
If you would like to learn more about fat around the middle then please visit the Fat Around the Middle information page.
Fat Around the Middle is published by Kyle Cathie Limited
Other best selling health books by Dr Marilyn Glenville:
"Natural Alternatives to Dieting"
"Natural Solutions for Dementia and Alzheimer's"
"Natural Solutions to Menopause"
"Osteoporosis - How to Prevent, Treat and Reverse it"
"The Natural Health Bible for Women"
"Healthy Eating for the Menopause"
"The Nutritional Health Handbook for Women"