About our clinics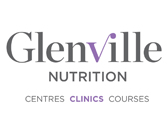 Remember the saying …"you are what you eat!"
The Dr Marilyn Glenville Clinics are here to get you back into good health and to help you to stay well into the future.
A nutritional consultation involves building a detailed picture of your lifestyle, eating habits, medical history and any concerns you may have about your health.
Your consultation will be conducted by one of Dr Glenville's fully qualified nutritionists – who are all personally selected and trained to Dr Glenville's exacting standards.
Telephone consultations can also be arranged for people unable to travel or who live too far away from one of the clinics
Certain tests can also be organised by post.
The clinics are based in Tunbridge Wells in Kent, and Dublin, Cork and Galway in Ireland.
To book an appointment by telephone or online please click here