How to prevent, treat and reverse type 2 diabetes and prediabetes
Type 2 diabetes is the seventh leading cause of death worldwide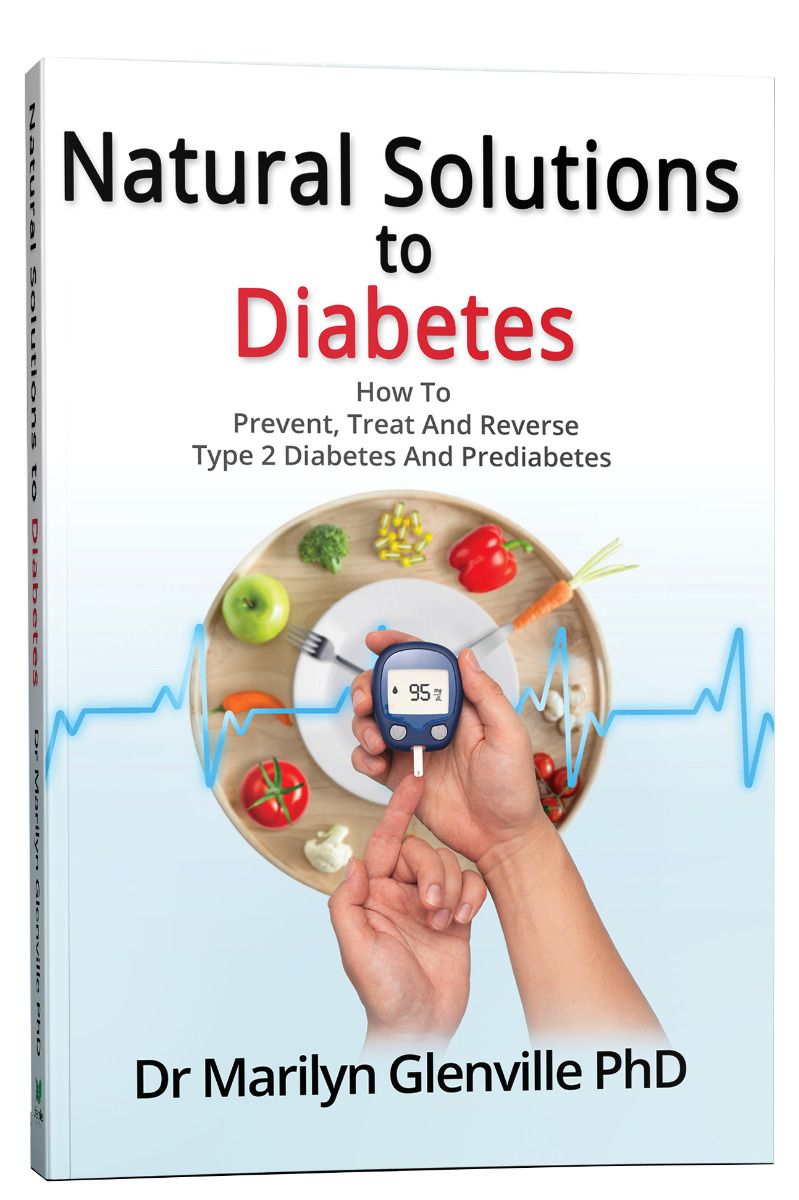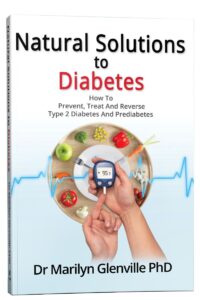 It's shocking that diabetes has become a worldwide epidemic. It's the major cause of blindness, kidney failure, heart attacks, stroke, and lower limb amputation.
The good news is even if diabetes is in your genes, it does not have to be your fate!
Type 2 diabetes is a "lifestyle" disease. Which means it is completely preventable. And if you already have it, it's completely reversible.
If you're worried about type 2 diabetes – or want to prevent prediabetes from progressing this book is for you.
Even if you've been diagnosed with type 2 diabetes, Dr Glenville's expert advice can help you reverse it and regain your health.
Inside You'll Discover:
The REAL underlying causes of type 2 diabetes – it's not what you think
How to prevent and reverse type 2 diabetes, even if you're prediabetic
WHAT foods to eat, to avoid and WHEN to eat
Key supplements to take to help control your blood sugar levels
The most important tests you should have
How poor sleep and stress affect your blood sugar levels
The truth about exercise, how much you REALLY need
Everything you'll discover in this book is backed by evidence from official research in medical journals that most people never see.
Here Dr Glenville gives you practical, down-to-earth tips you can use to transform your health and add years to your life.
Contents:
Introduction
PART 1: Understanding Diabetes
Chapter 1 – What is diabetes?
Chapter 2 – Diet, digestion and diabetes
Chapter 3 – Understanding your risks 2
Chapter 4 – Getting a diagnosis
Chapter 5 – Complications
Chapter 6 – Medical interventions
PART 2: The Role Of Diet
Chapter 7 – Eat to beat diabetes
Chapter 8 – What's wrong with sugar?
Chapter 9 – Weaning yourself off sugar
Chapter 10 – Sweet enough already
Chapter 11 – Understanding Glycaemic Index and Glycaemic Load
Chapter 12 – A question of carbs
Chapter 13 – Your daily bread
Chapter 14 – Fat matters
Chapter 15 – Choosing an omega-3 supplement
Chapter 16 – You are what you drink
Chapter 17 – Know your nutrients
PART 3: Boost Your Health
Chapter 18 – Meet your gut microbiome
Chapter 19 – Herbal help
Chapter 20 – How to eat/ What do you eat, and when do you eat it?
Chapter 21 – Carbs and ketones
Chapter 22 – Meal planners
Chapter 23 – The role of stress
Chapter 24 – The importance of sleep
Chapter 25 – Keeping active
PART 4: Know Your Numbers
Chapter 26 – Testing, testing…
Chapter 27 – Life AFTER diabetes
Resources
References
Index
"So, if you would like to prevent, treat or reverse type 2 diabetes or prediabetes you should send for this book now."
Other best selling health books by Dr Marilyn Glenville:
"Natural Alternatives to Dieting"
"Natural Solutions for Dementia and Alzheimer's"
"Natural Solutions to Menopause"
"Osteoporosis - How to Prevent, Treat and Reverse it"
"The Natural Health Bible for Women"
"Healthy Eating for the Menopause"
"The Nutritional Health Handbook for Women"