"A must-read for all women"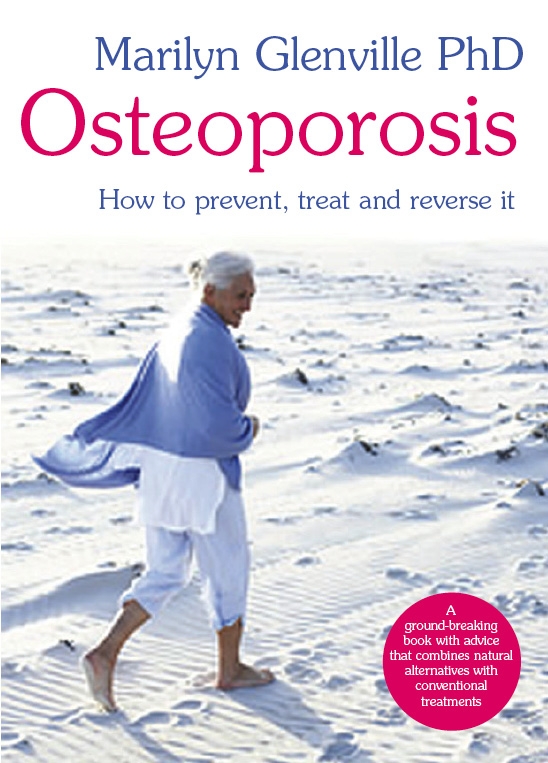 Osteoporosis is a worldwide epidemic. You might not even know you've got it until you fracture a bone. But it doesn't need to happen to you – osteoporosis is treatable and preventable and this book will show you how.
What every woman should know
This groundbreaking book offers you help and advice that combines natural alternatives with conventional treatments.
Inside you will discover:
Why there aren't any symptoms?
How you can tell if you've got it?
How you can avoid it?
How you can boost your bone health?
Why diet and exercise are so important?
Contents:
Introduction
What is osteoporosis?
Risk factors
Testing for osteoporosis
Drug treatments
The nutritional approach to healthy bones It's not only about calcium
Take steps for stronger bones Is osteoporosis in your genes?
The plan of action for osteoporosis
Men and osteoporosis
Eating for stronger bones
Glossary
Useful addresses
Clinic Information
MOT health screen (menopause and osteoporosis test) Genetic testing
"So, if you are worried about osteoporosis and want to prevent it, then you should
send for this book now."
If you would like to learn more about preventing osteoporosis naturally, then please visit the Osteoporosis information page.
Osteoporosis – How to prevent, treat and reverse it is published by Kyle Cathie Limited
Other best selling health books by Dr Marilyn Glenville:
"Natural Alternatives to Dieting"
"Natural Solutions for Dementia and Alzheimer's"
"Natural Solutions to Menopause"
"Osteoporosis - How to Prevent, Treat and Reverse it"
"The Natural Health Bible for Women"
"Healthy Eating for the Menopause"
"The Nutritional Health Handbook for Women"