The Clinic
Dr Marilyn Glenville Nutritionists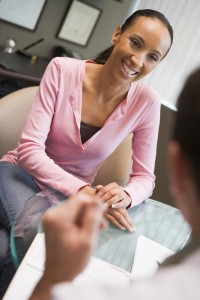 Our Nutritionists – Each clinic houses our fully qualified Nutritionists, who are here to help you find and correct any health problems you may have. All of our Nutritionists are trained by Dr Marilyn Glenville and all work using her unique approach and ethos. We pride ourselves on a highly professional approach and our staff will always aim to make your visit as comfortable and stress free as possible.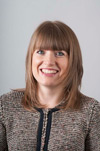 Helen Heap BA Hons, Dip ION, mBANT, CNHC Helen trained as a nutritionist 12 years ago and has worked with Dr Marilyn Glenville for over 8 years. She is very passionate about nutrition and the therapeutic power of food to heal. She works with integrity and empathy at all times. Helen is our resident 'foodie' and enjoys spending time in the kitchen creating new recipes and menu planning.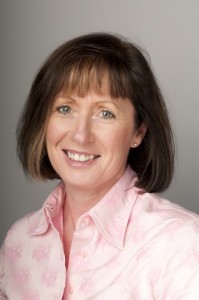 Lisa Smith Dip ONT, mBANT, CNHC
Nutritionist
Lisa specialises in disorders of the gastrointestinal tract, eating disorders, high stress/anxiety states as well as osteoporosis and the menopause. Lisa also has a keen interest in the gastrointestinal and immunological health of children. She is a senior lecturer for the College of Naturopathic Medicine. She believes in optimising nutrition and lifestyle to help in the management of stress and to overcome barriers to health and well-being.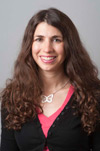 Dr Sharon Pitt BPharm Hons PhD, Dip ION, mBANT, CNHC
Nutritionist
Sharon has been working with Dr Marilyn Glenville as a nutritionist for over 7 years. She strongly believes in the value of nutrition in achieving and maintaining optimum health. Sharon also has a degree in pharmacy and a PhD in neuropharmacology, both from Nottingham University. Sharon specialises in fertility, pre- and postnatal care, babies and children, and many other aspects of women's health, including menopause, menstrual problems, osteoporosis and weight issues.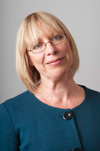 Sally Milne BSc Hons, Dip Nutritional Therapy, mNTOI, mBANT
Nutritionist.
Sally is an experienced nutritionist, also working as a lecturer in diet, nutrition and health sciences, and as a clinical supervisor in student training clinics for the Institute of Health Sciences (IHS) in Dublin. Sally's particular areas of expertise include women's hormones, fertility and children's health.

Heather Leeson BA, Dip Nutional Therapy, mBANT, mNTOI Heather has been a practising nutritionist for more than 6 years. Previous roles in the food industry in the UK, France and Ireland have reinforced Heather's belief in the fundamental role nutrition and healthy food play in good health. Heather has developed a strong interest in the role of nutrition in improving fertility and is passionate about helping couples to optimise their fertility and realise their dreams of having a family.

Helen Cassidy, BA Hons, mBANT, mNTOI Helen qualified as a nutritional therapist in 2011, fulfilling a lifetime ambition to focus her career on her passion for food and nutrition. She is convinced about the power of good food to make us feel great and is passionate about helping others explore what works for them. She has experienced her own health issues, so can draw directly from experience on how to change eating habits for the better, including quenching an appetite for the demon sweets and caffeine and implementing good food practice with simple nutrition tips.

Elizabeth Houston, BCNH Diploma in Nutritional Therapy Elizabeth Houston gained her BCNH Diploma in Nutritional Therapy at the University of Greenwich. She is passionate about providing nutritional guidance to help her clients optimise their physical and mental health and wellbeing. Specialising in children's nutrition, nutrition during pregnancy and lactation. Digestive issues such as IBS. Nutrition for general wellbeing such as lack of energy, stress and weight issues. Elizabeth currently runs the Glenville 'Fat Around the Middle – and how to get rid of it" programme.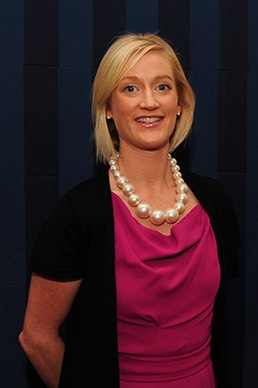 Sorcha Molloy, BSc(Hons) in Nutritional Therapy Sorcha's areas of interest include all aspects of women's health, including positive aging, pregnancy, lactation, PCOS, PMS, endometriosis, osteoporosis, weight-loss, and natural menopause support. In particular Sorcha specializes in supporting optimal fertility in couples wishing to conceive.
Sorcha delivers the 'Fat Around the Middle and How to Lose it' program in Galway.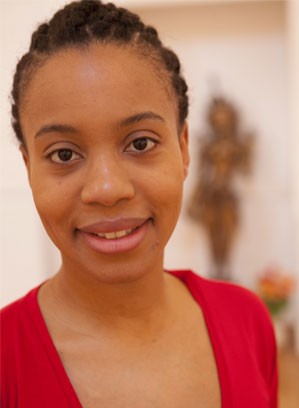 Anna Firth BSc (Hons) mBANT, CNHC
Nutritionist
Anna has a degree in Nutrition and specialises in nutrition for women's health (particularly pregnancy and post-natal), IBS and weight management. Anna teaches Dr Marilyn Glenville's Fat Around the Middle courses and runs healthy eating programmes in schools for Jubilee Halls Trust.
To book an appointment – either face to face or by telephone please click here