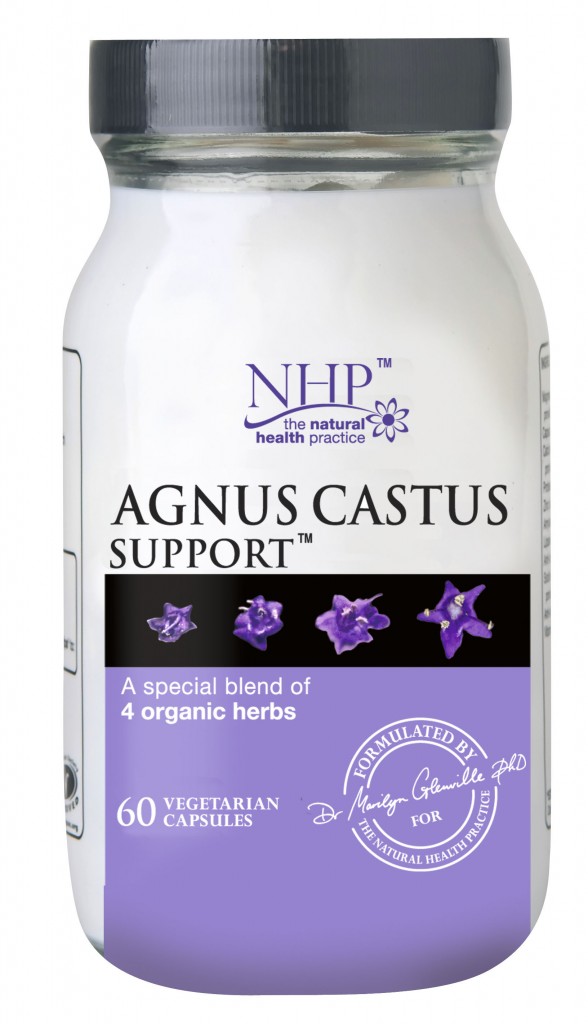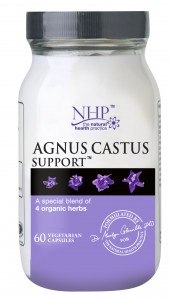 Agnus castus has been used for centuries, by women aged 18-50, to help create balance. Other herbs such as black cohosh, skull cap and milk thistle are also excellent herbs for creating harmony and balance.
These four herbs complement each other and blend well together.
To make things easier and more convenient for you I have formulated a very special supplement containing all the herbs above. I have ensured that this supplement includes only the highest quality organic ingredients.
If you would like to order this special organic combination, you can do so through the Natural Health Practice by clicking the button below:
This Agnus Castus supplement contains the most important and highest quality organic herbs which have enjoyed widespread popularity among women for centuries.
60 vegetarian capsules.
Ingredient list:
1 capsule per day provides the following amounts
| | |
| --- | --- |
| Agnus castus | 206mg |
| Black cohosh | 147mg |
| Skull cap | 88mg |
| Milk thistle | 59mg |
Why these ingredients?
These four organic herbs have been used traditionally by women in many cultures around the world for centuries.
This agnus castus supplement has been produced to the highest possible standards with all the ingredients being:
  Organic herbs
  Free from gluten, yeast and dairy
  Made without the use of artificial flavours, colours or preservatives
  No fillers or binders used including no magnesium stearate
  Suitable for vegetarians
  Kosher
  Contained in vegetarian capsules
If you would like to order this special agnus castus supplement you may do so through the Natural Health Practice by clicking the button below: