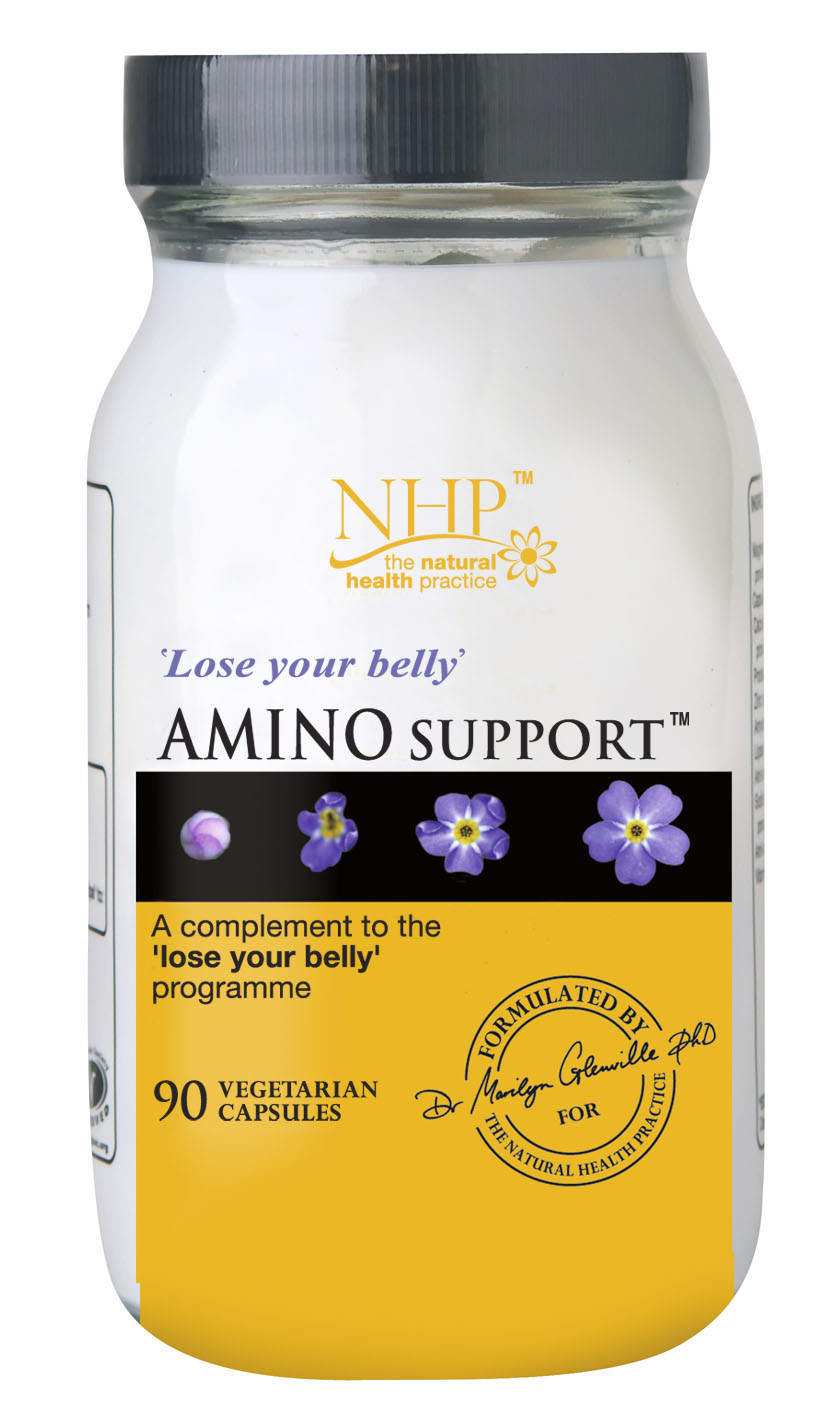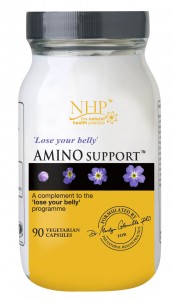 Scientific research has shown that certain amino acids can help to lose fat around the middle.  Specific amino acids can help to burn fat, control appetite, balance blood sugar and help your body cope with stress which can cause fat to go on around the middle of your body.
If you have been dieting for a number of years, either restricting your food intake or trying different diet drinks, it is likely that you could be deficient in key nutrients.
In order to maximise your chances of losing that fat around the middle, it is crucial that you are deficient in key nutrients. In order to do this it is essential that you are obtaining the right nutrients and in the right quantities to enhance your success.
To make things easier and more convenient for you I have formulated a very supplement containing the most important amino acids to help you lose your belly. I have ensured that this amino acid supplement includes only the highest quality and most essential amino acids scientifically known to be important.
If you would like to order this special amino acid supplement, you can do so through the Natural Health Practice by clicking the button below:
This supplement is a very special combination of amino acids needed to help you fat around the middle.
Ingredient list:
3 capsules per day provides the following amounts
| | |
| --- | --- |
| N-Acetyl Cysteine | 500mg |
| L-Carnitine | 200mg |
| L-Tyrosine | 200mg |
| L-Arginine | 200mg |
| L-Glutamine | 200mg |
| L-Isoleucine | 100mg |
| L-Leucine | 100mg |
| L-Valine | 100mg |
Why these ingredients?
N-Acetyl cysteine – has been found to help the body to become more sensitive to insulin.
Carnitine – is involved in energy production and it helps by breaking down fat to release energy.   As well as helping with losing that fat around the middle, carnitine is also essential for healthy heart function.
Tyrosine – is involved in suppressing appetite and helping to burn off fat. It plays an important part in the functioning of the adrenal and thyroid glands.
Arginine –when you are under chronic stress your body can't make enough of this amino acid for what it needs.
Glutamine – this amino acid, like arginine, becomes essential when the body is under chronic stress. It can help with sugar cravings as it can be converted to sugar for energy and so takes away the need to eat something sweet.
Branched Chain Amino Acids (BCAAs) – includes three amino acids leucine, isoleucine and valine.  They help with muscle growth and repair and also help counteract high levels of cortisol released when we are under stress.  BCAAs can help balanced blood sugar and a deficiency of isoleucine can lead to symptoms which are identical to those of low blood sugar fluctuations e.g. irritability, mood swings, sugar cravings etc.
These ingredients have been specifically selected to include only those nutrients, at the highest effective amounts, which have been shown scientifically to have beneficial effects on losing fat around the middle.
This amino acid supplement has been produced to the highest possible standards with all the ingredients being:
  In their most bio-available form to aid absorption
  Free from gluten, yeast and dairy
  Made without the use of artificial flavours, colours or preservatives
  No fillers or binders used including no magnesium stearate
  100% active ingredients
  Suitable for vegetarians
  Kosher
  Contained in vegetarian capsules
So if you are interested in losing fat around the middle thenthere is no better combination of amino acids.
If you would like to order this amino acid supplement you may do so through the Natural Health Practice by clicking the button below: