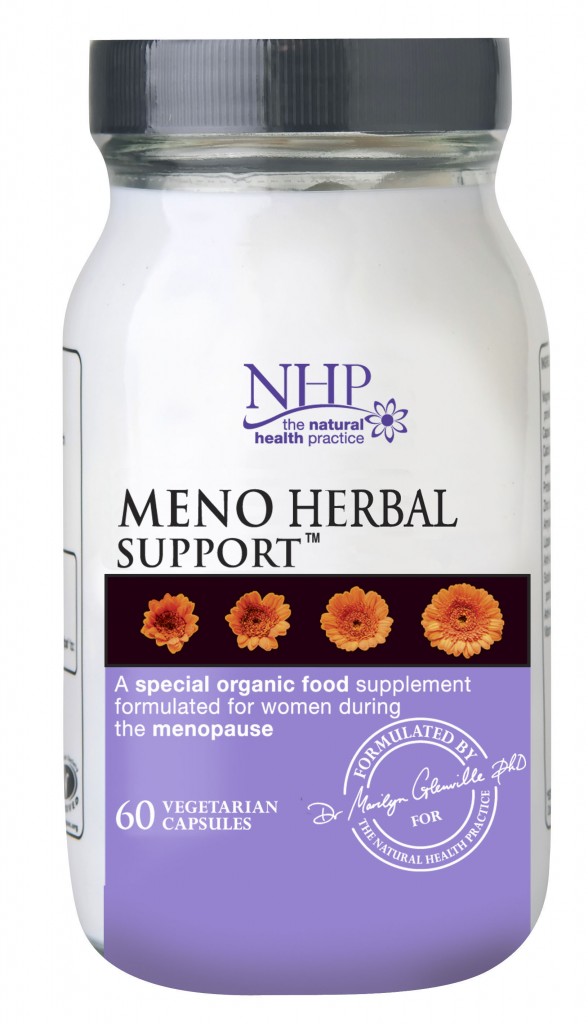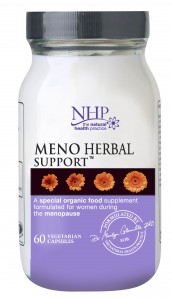 Scientific research has shown that certain herbs are useful for women who want support during the menopause. Herbs can help you cope through this stage in your life and to make the transition as easy and comfortable as possible
In order to maximise your chances of having a comfortable menopause it is essential that you are obtaining the right nutrients and in the right quantities to enhance your success.
To make things easier and more convenient for you I have formulated a special supplement and it contains the most important herbs scientifically known to support and help. I have ensured that this herbal supplement includes only the highest quality organic ingredients.
If you would like to order this special multivitamin and mineral supplement, you can do so through the Natural Health Practice by clicking the button below:
This herbal supplement is a very special organic combination containing a number of well researched phytoestrogens including:
60 vegetarian capsules.
Ingredient list:
2 capsules per day provides the following amounts
| | |
| --- | --- |
| Fermented soya (Soy Lac) (organic) | 170mg |
| Red clover (organic) | 150mg |
| Hops (organic) | 140mg |
| Sage (organic) | 140mg |
| Dandelion root (organic) | 130mg |
| Alfalfa (organic) | 110mg |
| Flaxseeds (organic) | 110mg |
Why these ingredients?
Phytoestrogens such as soya, red clover, hops, sage, alfafa and flaxseeds have been shown to be helpful around the menopause.
Fermented soya – when soya is fermented it is easier for your body to use and it is in this fermented form that it has been traditionally eaten for centuries.
Dandelion helps support your liver and detoxification during this stage in your life.
This herbal supplement for women has been produced to the highest possible standards with all the ingredients being:
  Organic herbs
  Free from gluten, yeast and dairy
  Made without the use of artificial flavours, colours or preservatives
  No fillers or binders used including no magnesium stearate
  Suitable for vegetarians
  Kosher
  Contained in vegetarian capsules
So if you are interested in helping yourself naturally through the menopause then there is no better organic combination to help and support you.
If you would like to order this special organic herbal supplement you may do so through the Natural Health Practice by clicking the button below: